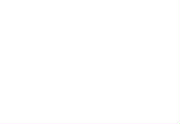 ARCS Transcription is a medical technology and services organization that helps private medical practices, health systems and hospitals manage the complete healthcare information chain - balancing workflow, quality, security and costs with better patient care.
While the expenses to maintain your medical practice are high, your cost for transcription services does not have to be. ARCS provides high quality results with personal service. We take the time to get to know your business and then tailor our service to fit your needs.
Accuracy and speed through technology
Getting your reports has never been this easy. Through our web portal you can track your documents from the time the doctor hangs up the phone until the transcriptionist marks it complete. With the online editor you can make any necessary changes prior to printing. No more doubts about whether a patient was dictated or not as you have access to the voice files and can listen whenever the need arises.
Contact us today to learn more!
We are proud members of the
Medical Transcription Industry Association (MTIA)